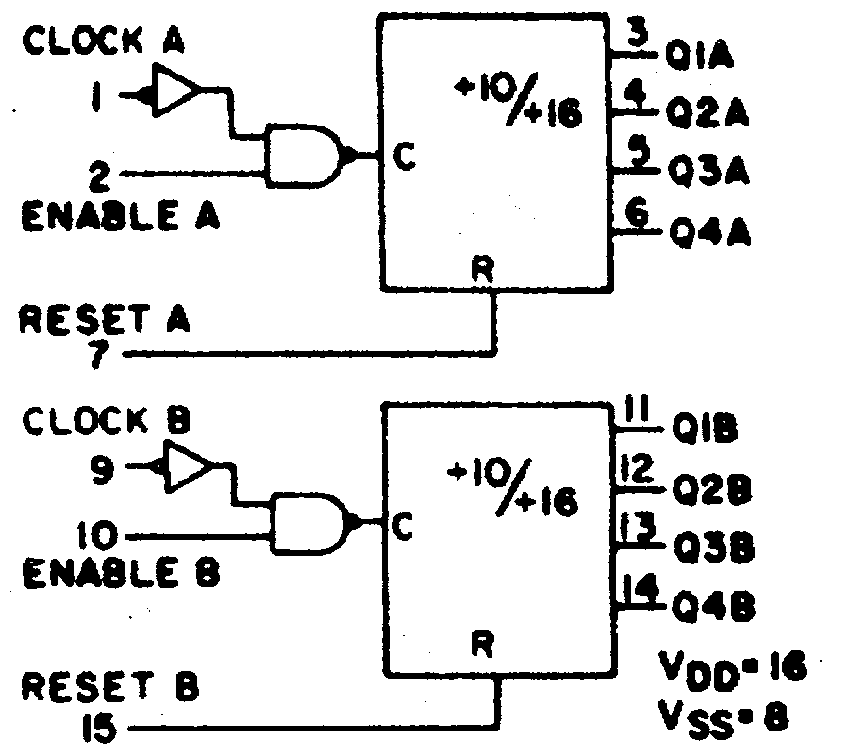 HEF 4520
Dual binary counter
Courtesy/Thanks to: Philips
Description: DESCRIPTION

The HEF4520B is a dual 4-bit internally synchronous
binary counter. The counter has an active HIGH clock
input (CP0) and an active LOW clock input (CP1), buffered
outputs from all four bit positions (O0 to O3) and an active
HIGH overriding asynchronous master reset input (MR).
The counter advances on either the LOW to HIGH
transition of the CP0 input if CP1 is HIGH or the HIGH to
LOW transition of the CP1 input if CP0 is low. Either CP0 or
CP1 may be used as the clock input to the counter and the
other clock input may be used as a clock enable input. A
HIGH on MR resets the counter (O0 to O3 = LOW)
independent of CP0, CP1.
Schmitt-trigger action in the clock input makes the circuit
highly tolerant to slower clock rise and fall times.
Comments
You need to be logged in to add a comment.