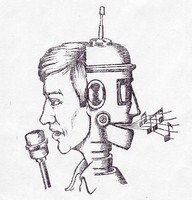 Talk Funny?
Ring modulator, chopper and frequency modulator
Courtesy/Thanks to: Elektor
Description: Article from Elektor December 1979.

Deliberate electronic distortion of speech and music signals can give fscinating results. Professional musicians use extremely expensive equipment to obtain their very own weird and wonderful sound. For electronic enthusiasts, it is much more fun to get the same sort of results from very simple circuits. Which is what this article is about: getting effective effects using a single IC, the XR2206.
Comments
You need to be logged in to add a comment.